A commanding view of the Alsace plain. On the western edge of the foothills of the Vosges, Kintzheim castle stands on a small rocky outcrop that looks down onto two valleys lying to the north and south. Its elevation is 260 m. This hill is about 100 metres above the village. The site includes an area of 850 m² in which the birds are housed, out of total of 3800 m². The display area is 800 m². In the 6th century, Kintzheim was known as Regis Villa. The Merovingian kings had made it the centre of a vast domain encompassing Haut-Koenigsbourg.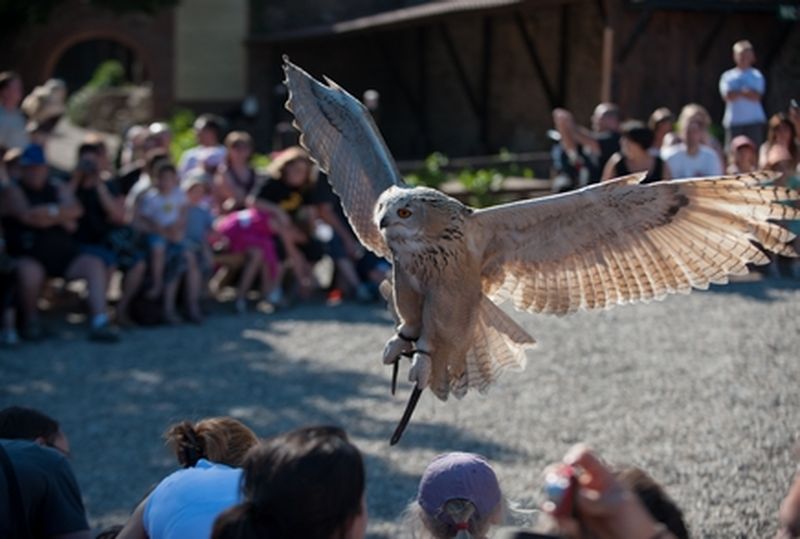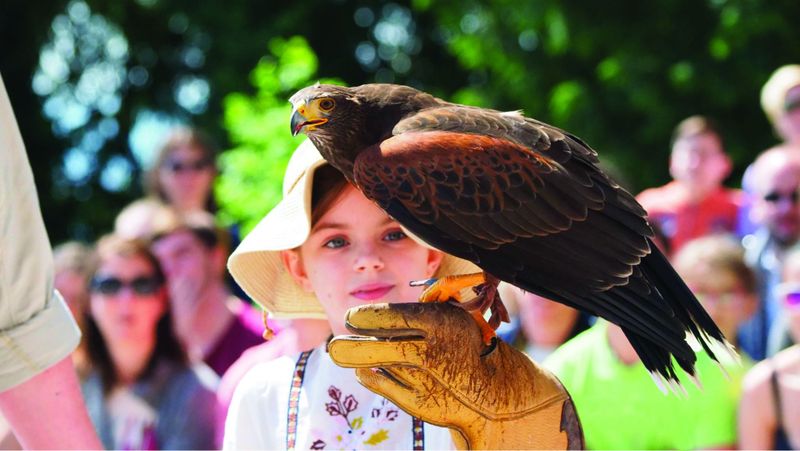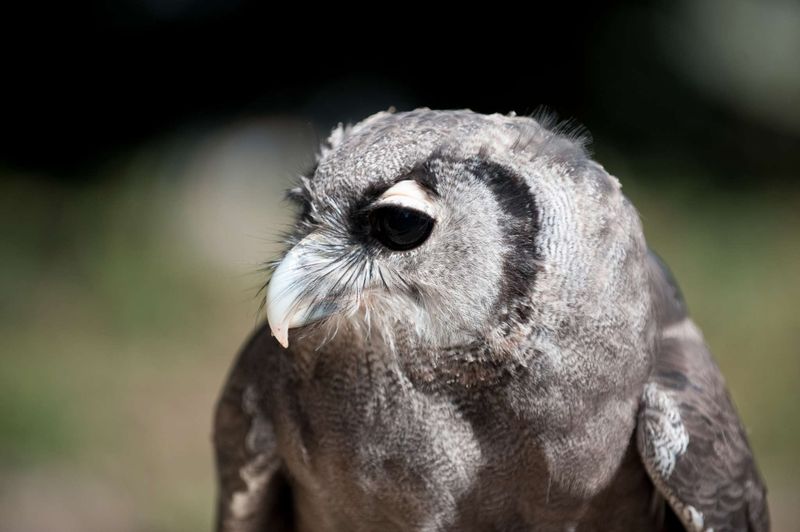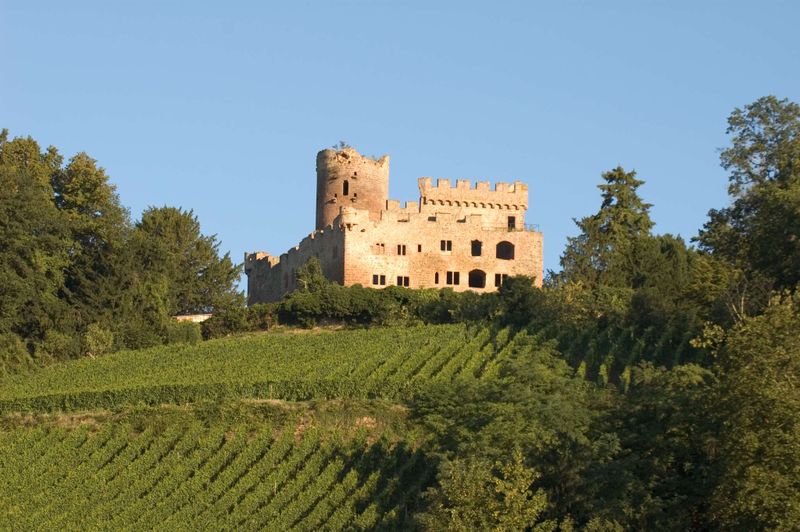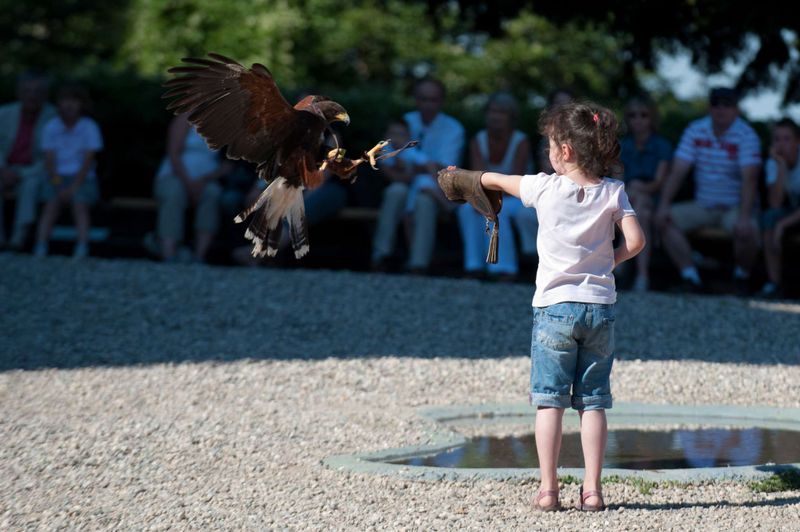 Work to build the castle began in 1250 on the orders of Emperor Frederick II of Hohenstaufen, who died the same year. It was completed in the 15th century.
Since it took up residence in the ruins of Kintzheim castle in 1968, la Volerie des Aigles has been working on an issue that is environmental, but mostly human. As a result of unjustified eradication campaigns and ever-expanding agriculture, the raptor population has fallen alarmingly.
That is why the first park for birds of prey was set up, with the task of restoring the image of those birds in the eyes of the public in a manner that would be enjoyable and educational, helping the birds breed and supporting action for conserving biological diversity.
Parks and wildlife parks
The skilfulness of eagles, acrobatics of black kites, dizzying speeds of falcons, silent flight of owls, closeness to vultures or ingenuity of Egyptian vultures: our residents have many a surprise in store! You will discover birds from all over the world that you could not approach in the wild and see them do what they would in the wild. Demonstrations are made with a view to reproducing the natural behaviour of the birds. They are not aimed at making them do tricks or using them as props in a costume production. All the residents of the Volerie are birds born in captivity: no birds of prey are taken from the wild.
Horaires d'ouverture
Horaires variables au cours de la saison, merci de consulter le site web.
Public price
Adult : €11.00
Kid : €7.00

Price with the pass
Adult : Free
Kid : Free

Accessibility



The presentation area, the entire castle courtyard and part of the upper castle are accessible to pushchairs and PRM. Unfortunately, there are some areas that are not accessible because of the steps that have to be climbed. The fact that the castle is a listed building means that we have very limited possibilities for design, but we are continuing to work on optimising the comfort of the visit!
Access conditions



GPS : Château de Kintzheim (Bas-Rhin)