The building housing the Tellure Park is built on the same underground site where many silver veins were discovered in the fourteenth century causing what will later be called "The silver fever". The Saint-Jean Engelsbourg silver mine known as "La Colonne Saint-Jean" is the largest man-made underground cavity in the Vosges Mountains, a particularly vertiginous cavity (180m3).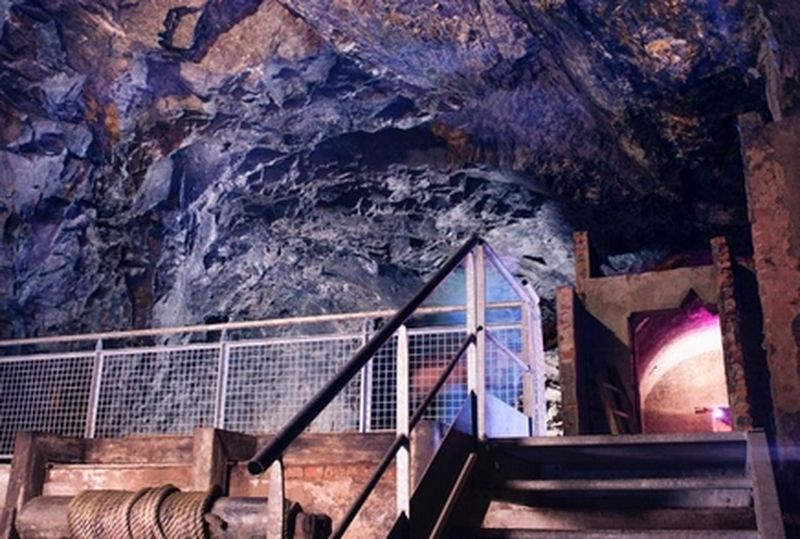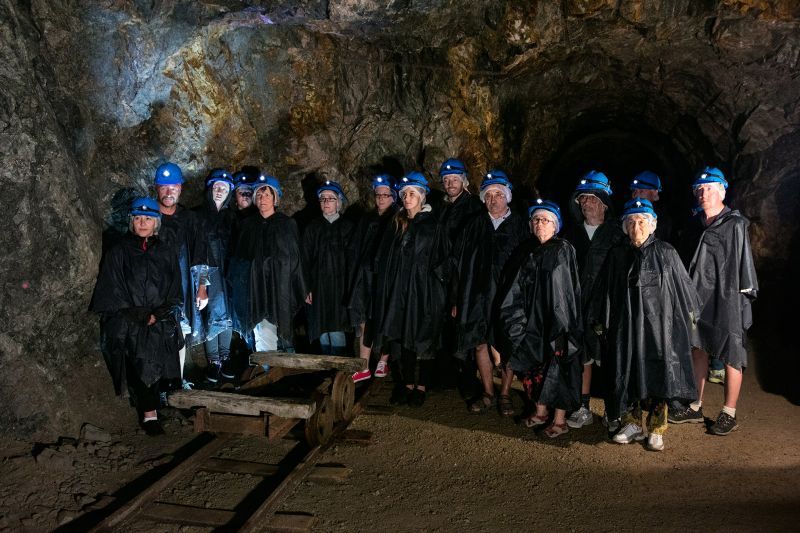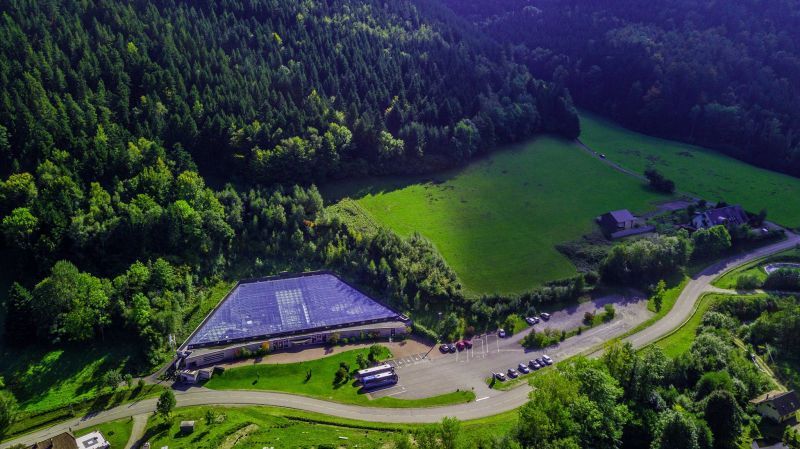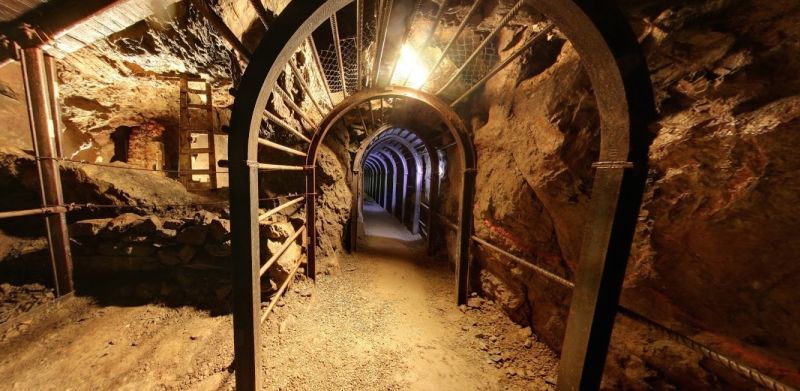 9th - 10th centuries: First mention and "official" discovery of the Saint Jean vein by monks coming from the valley, probably from the priory of Lièpvre. It is assumed that the Romans already knew about the mines in the area (Roman presence in Alsace between 60 and 378 BC).
In the Middle Ages (13th century): small-scale mining, shafts were dug from the surface, but this was soon stopped because of flooding problems.
In the 15th and especially 16th centuries: mining flourished with the help of experienced miners from Saxony and Bohemia, and new digging techniques helped "intensive" mining. Numerous other mines are opened in the area, about 1100. Between 1530 and 1560, an estimated 1,500 kg of ore were mined per year. The exploitation of the Saint Jean lode began for him in 1549.
Between 1618 and 1648: Thirty Years' War, Alsace is ravaged by war and the mines are pillaged. Mining activity falls sharply. The Saint Jean vein is abandoned in 1635.
Activity resumed around 1711, but the work was too submerged by water and mining stopped again towards the end of the 18th century.
Between 1897 and 1907: the mines are reopened by the Germans to exploit cobalt, arsenic, and the little silver that remains (until now, only silver was exploited). The activity stops (once again) because a study estimates that the mines are empty.
From 1930 to 1976: The French resume the activity at the end of the 1930s, under the pretext that the study carried out by the Germans is erroneous. On 1 September 1939, the Second World War broke out, but it was not until 10 May 1940, the date of the German attack on France, that mining was definitively stopped. During the Occupation, the Germans did not resume the activity, but after the war a brief attempt was made to resume.
The last mine officially closed in 1976, it was a cobalt mine.
Parks and wildlife parks
The extraordinary adventure exploration. Center of Underground Worlds "Discovery of the Val d'Argent underground worlds" : 800 m2 of permanent exhibits relating the Silver Mines' exploitation in the XVI th century.Visit of a Silver mine preserved in its natural environment. Exceptionnal technical equipments proposed to the visitors in order to cross time and live a typical minor's day as it used to be in 1549.
Complément
Prévoir des vêtements chauds et des chaussures fermées.
Tellure sera fermé jusqu'au 29 Mars 2024 !
Fermeture temporaire
Horaires d'ouverture
A partir des vacances de printemps en avril aux vacances de la Toussaint en novembre, du mardi au dimanche : 10h à 18h en continu
(Ouvert juillet et août 7 jours sur 7 de 10h à 19h, période de fermeture en hiver)
fermé le 1er mai
Public price
Adult : €12.50
Kid : €9.50

Price with the pass
Adult : Free
Kid : Free

Access conditions



From the A35 motorway, exit 17 (Sélestat), direction Sainte-Marie-aux-Mines then Col des Bagenelles.
Coming from Saint-Dié by the tunnel and the RN 59, follow Sainte-Marie-aux-Mines centre then Col des Bagenelles.

GPS code: Lat.48.213637°N – Long.7.135982