Humanist library - The Bibliothèque Humaniste
The Humanist Library of Sélestat (Bas-Rhin) brings together the collections of the town's parish library. And those of the personal library of the Alsatian humanist Beatus Rhenanus (16th century), who donated them to his native town. It is housed in the town's former corn exchange, built in 1845.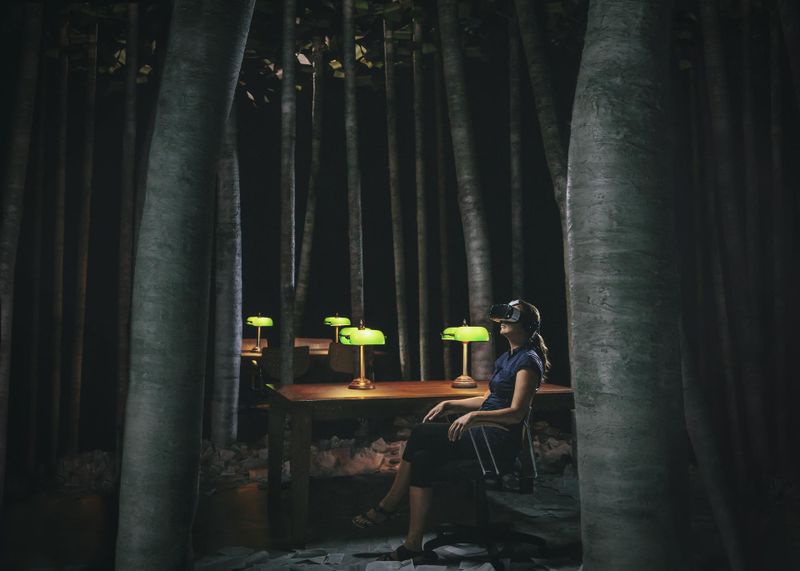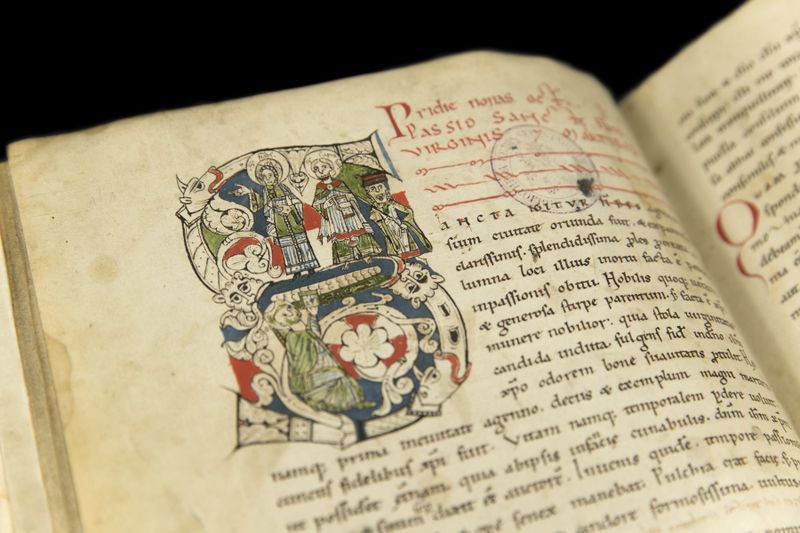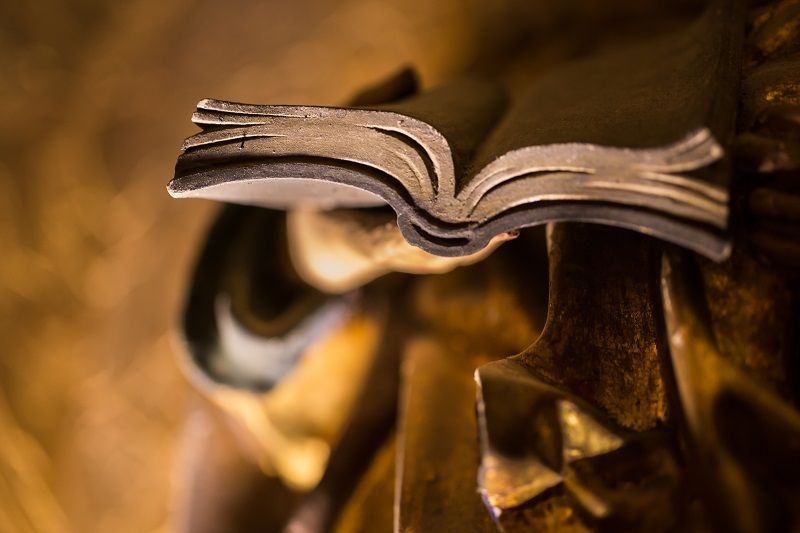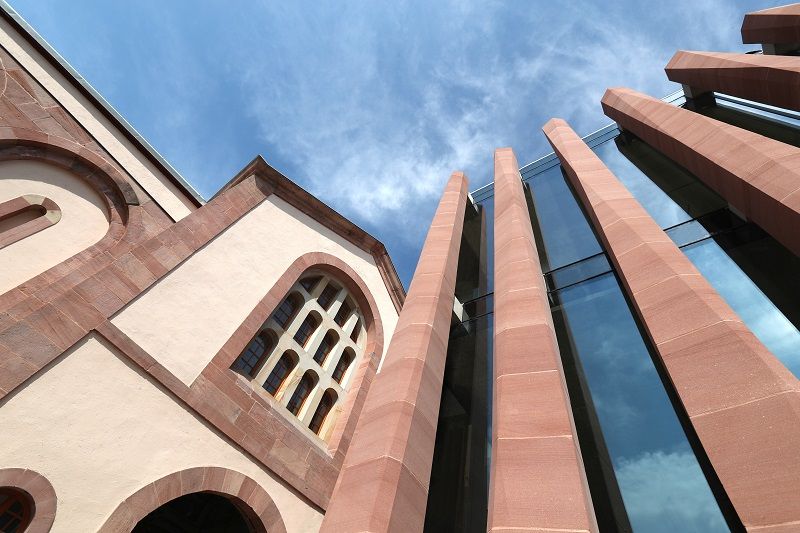 Among the treasures that visitors can admire is a 7th century liturgical manuscript. The oldest book preserved in Alsace.

But also a 13th century bible, with numerous illuminations. Some of them in gold. Or a school book by Beatus Rhenanus. Written more than five centuries ago, it is a rare document.

Since 2011, the humanist library in Sélestat has been listed in the Unesco Memory of the World register. This testifies to the universality and value of this collection.
Museums
The interactive devices proposed throughout the visit allow everyone to enter the heart of the books and understand the richness of Rhenish humanism. Spend an unforgettable moment in this heritage facility ideally located at the crossroads of Alsace's tourist routes.
Horaires d'ouverture
Mai – septembre / décembre : Mardi à dimanche, 10h - 12h30 / 13h30 - 18h
Vendredi 24 et 31 décembre : fermeture à 16h
Février - avril / octobre – novembre : Mardi à dimanche, 13h30 - 17h30
Dernière admission 30 min. avant la fermeture.
Fermeture annuelle : les lundis et du 1er au 31 janvier, le 1er mai, les 25 - 26 décembre
Public price
Adult : €6.00
Kid : €4.00

Price with the pass
Adult : Free
Kid : Free

Accessibility
Physical disability




The entire Humanist Library is accessible to people with reduced mobility. The site is equipped with a lift.

Accepted animals
Access conditions



From the north: from Strasbourg, motorway A35 towards Colmar for 50 km. Exit n°16 Sélestat centre - ZI Nord

From the south: from Mulhouse, A35 motorway to Colmar, then RN 83 for 22 km. Exit n°18 - Sélestat Centre

From the west: from Sainte-Marie-aux-Mines by RN 59, 22 km

From the east: from Marckolsheim/le Rhin by D 424, 14 km

The Humanist Library is located in the centre of Sélestat, close to the St-Georges church.




There is a regular rail link to Sélestat (Strasbourg-Sélestat-Colmar-Mulhouse line). Sélestat station is served by the TGV Est, with one return trip per day. From the station, it is a 10-minute walk to the city centre to reach the museum.