Built in the 12th century, the Haut-Koenigsbourg castle has for centuries been the witness to conflicts and rivalries between lords, kings and emperors. The castle has had a succession of illustrious owners who have left their mark on its history, and numerous events that have changed its appearance... To pass through the high gate of Haut-Koenigsbourg is to plunge into the world of the Middle Ages.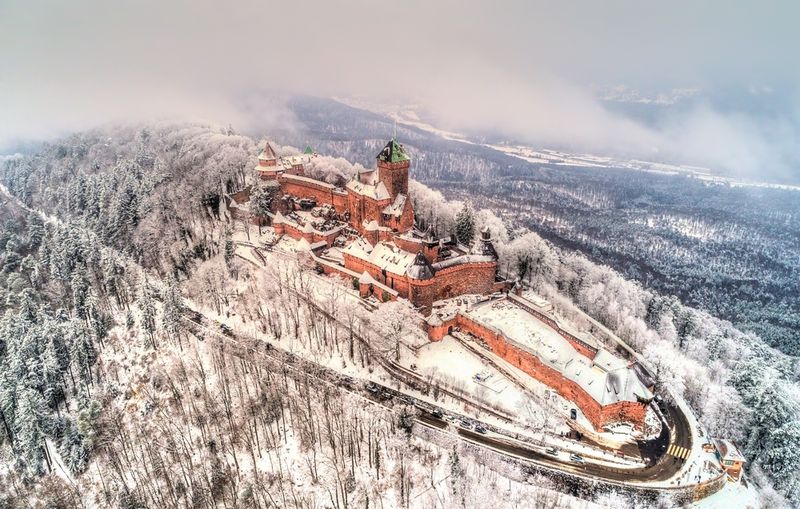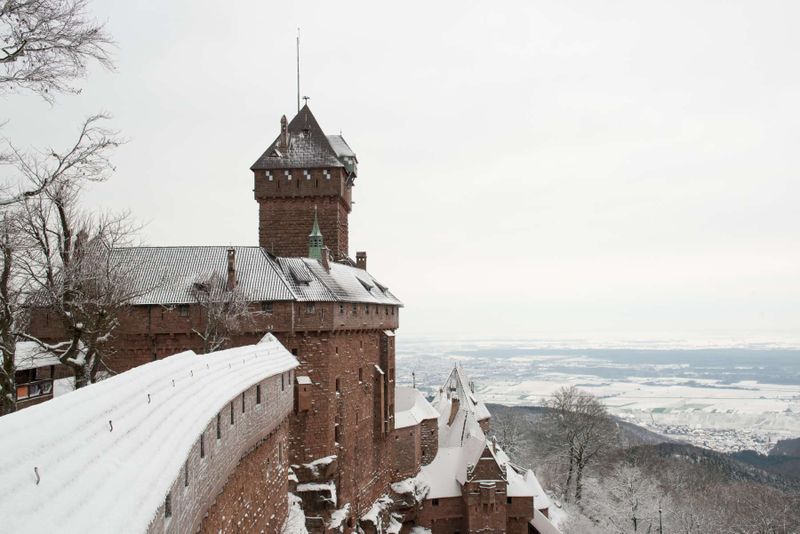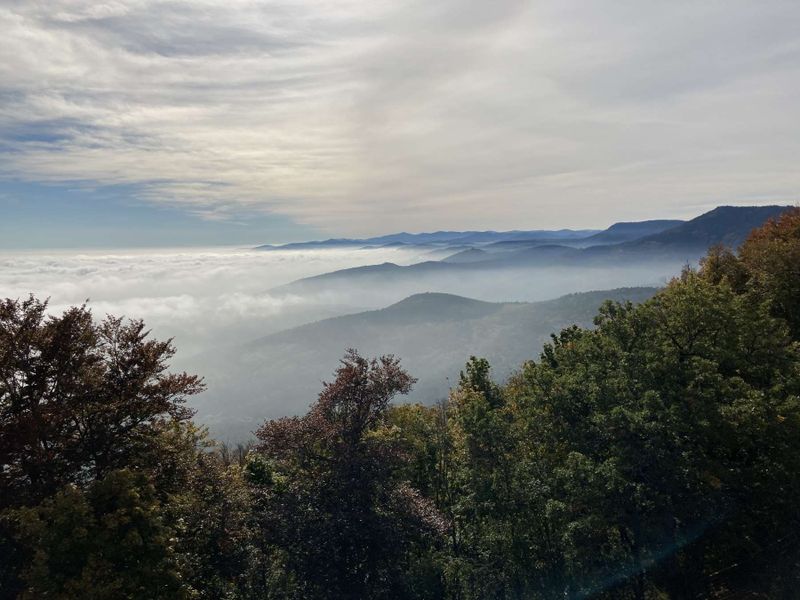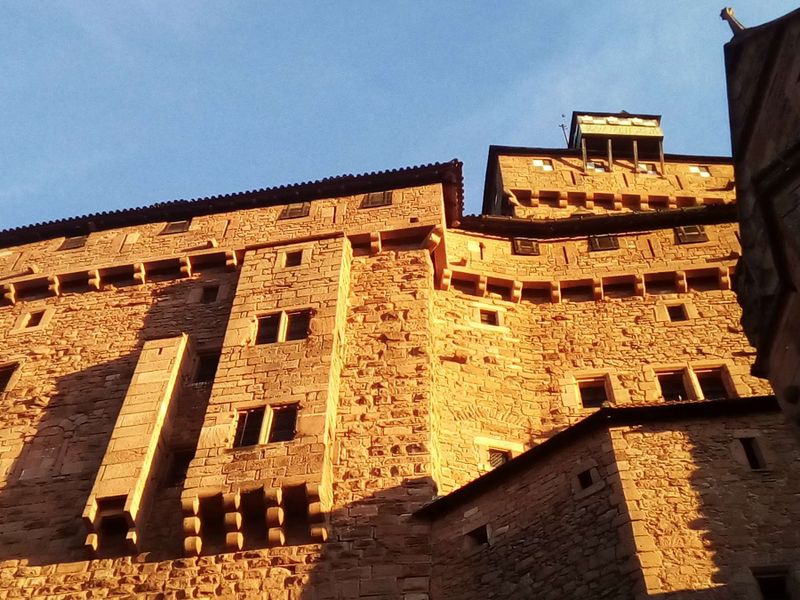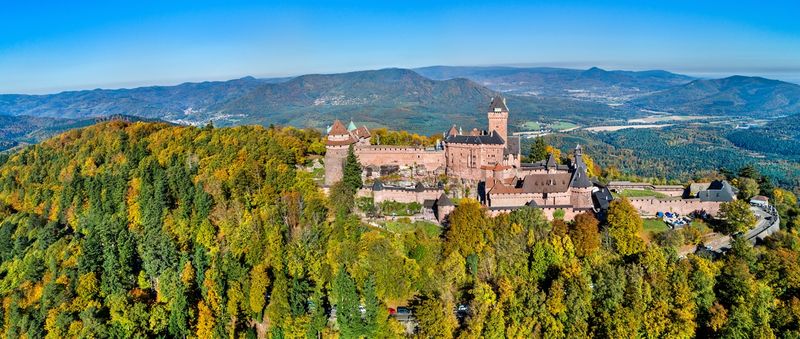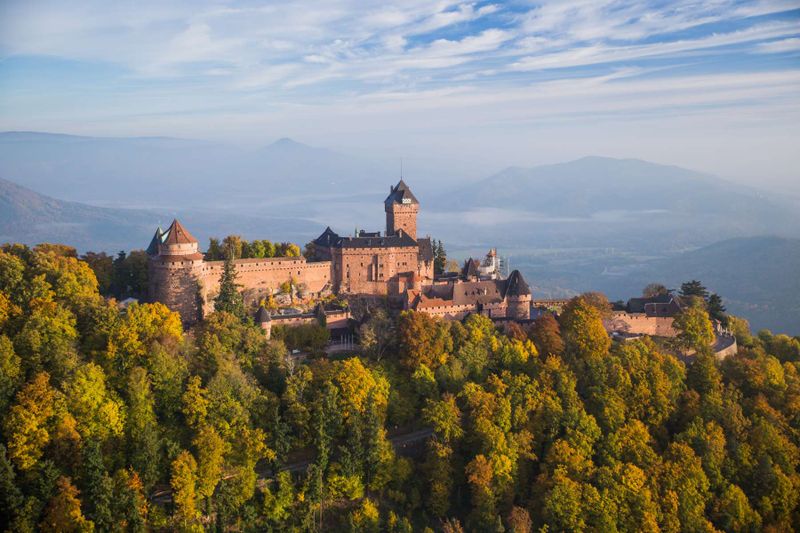 From the lower courtyard - with its inn, forge and mill - to the spiral staircases leading to the furnished flats of the lord, discover the architecture, the furnishings... but also a whole atmosphere steeped in history.
The drawbridge, the weapons room, the keep and the cannons are a constant reminder of the purpose of this mountain fortress built by an imperial Germanic family in the 12th century, which was subsequently besieged, destroyed and pillaged.
Abandoned after 1633, this prestigious castle was offered in 1899 by the town of Sélestat to William II of Hohenzollern. He dreamed of resurrecting the old Germanic Empire and fulfilled his passion for the Middle Ages by entrusting the restoration of Haut-Koenigsbourg Castle to the architect Bodo Ebhardt, a specialist in medieval fortifications.
At the beginning of the 20th century, the political dimension of this major project was to legitimise the young imperial dynasty of the Hohenzollerns and affirm the power of the new empire in the eyes of the world. Today, we admire more the educational aspect of this restoration, which without being indisputable, is mostly plausible.
Castles
Visible from afar, the imposing fortress nestles at an altitude of almost 800 metres in the heart of the Vosges forest, dominating the wine route which winds at its feet and offers a grandiose panorama of the Alsace plain, the valleys and balloons of the Vosges, the Black Forest and, on a clear day, the Alps...
In the snow or in the middle of summer, discovering Haut-Koenigsbourg is a unique experience in all seasons. Standing on a rocky spur, it offers a grandiose panorama. Built in the middle of a forest, it offers a beautiful excursion.
Youngsters and families enjoy visiting a medieval fortress, while history buffs delve into the past of this Alsatian landmark and the curious are interested in the restoration of an exceptional monument.
Complément
En raison de travaux, une partie du circuit de visite est fermé temporairement (Grand Bastion).
Le circuit de visite comprend 300 marches de hauteur et d'orientation différentes.
Les poussettes sont interdites. Si vous venez avec des enfants en bas âge, nous vous conseillons de prévoir un porte-bébé.
Horaires d'ouverture
Le château est ouvert toute l'année sauf :
En 2023 : les 1er janvier, 30 janvier, 1er mai et 25 décembre. Le 24 décembre le château ferme ses portes un peu plus tôt : dernière entrée à 15h et fermeture du château à 16h.
En 2024 : les 1er janvier, 25 et 26 décembre.
Janvier, février, novembre, décembre : 9h30* - 12h et 13h15 - 17h15
Mars, octobre : 9h30* - 17h45
Avril, mai, septembre : 9h15* - 18h
Juin, juillet, août : 9h15* - 18h45
*Les lundis le château ouvre à 10h30
Le soir, dernière entrée 1h avant la fermeture du château.
Réservation
L'achat de billets en ligne est recommandé pour les individuels durant les périodes de forte affluence. Pour les porteurs du Pass'Alsace, il suffit de sélectionner la gratuité.
Public price
Adult : €9.00
Kid : €5.00

Price with the pass
Adult : Free
Kid : Free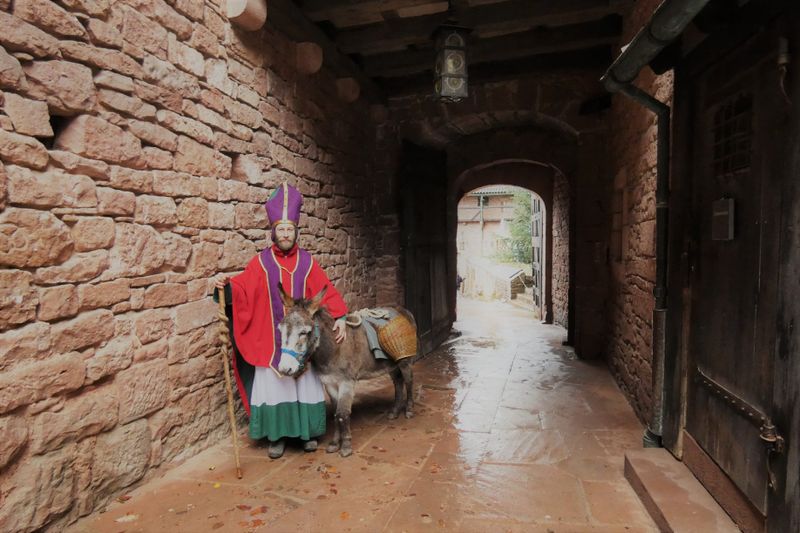 The Christmas season
From 2 to 3 December 2023
Festivités de Noël ▸ Saint-Nicolas
Free
Christmas is a time of many magical characters, some of whom were already present in the region's medieval customs. On 2 and 3 December, St Nicholas will be a little early, strolling around the entrance to the fortress. On December 2, he'll be sure to admire your creations after the "Advent the Wreaths" workshop (registration required). And if you've been a good boy, you might even get to stroke his horse... A parade of costumed characters between 10 am and 4.30 pm. No extra charge for admission.
Orschwiller
Château du Haut-Kœnigsbourg
67600 Orschwiller
France
0369332500
haut-koenigsbourg@bas-rhin.fr
Accessibility
Accepted animals


Animals are not allowed except for guide dogs and assistance animals (upon presentation of proof).
Access conditions



Haut-Koenigsbourg shuttle bus from Sélestat station. Please ask for information on the days and times of operation.




The Haut-Koenigsbourg castle is located 26 km north of Colmar, 55 km south of Strasbourg and 12 km west of Sélestat. Motorway A35 exit 17 via Kintzheim or 18 via Saint-Hippolyte. N59 via Lièpvre.