On March 12, 1985, Georges Trincot, an artist from Colmar and collector of antique toys, and Pierre Patoor, set up the Musée Animé du Jouet et des Petits Trains (MAJEPT) association. Their objective was to encourage the exhibiting of toys (trains miniatures, dolls, mechanical toys, etc.), and particularly any items related to locomotion. In 1987, the municipality of Colmar acquired Georges Trincot's collection. On January 25, 1990, the Municipal Council asked the MAJEPT association to manage and administer the future museum to be opened in December 1993 in what was previously the town's cinema. Since July 1, 2012, the museum has been managed as a public service delegation from the municipality of Colmar.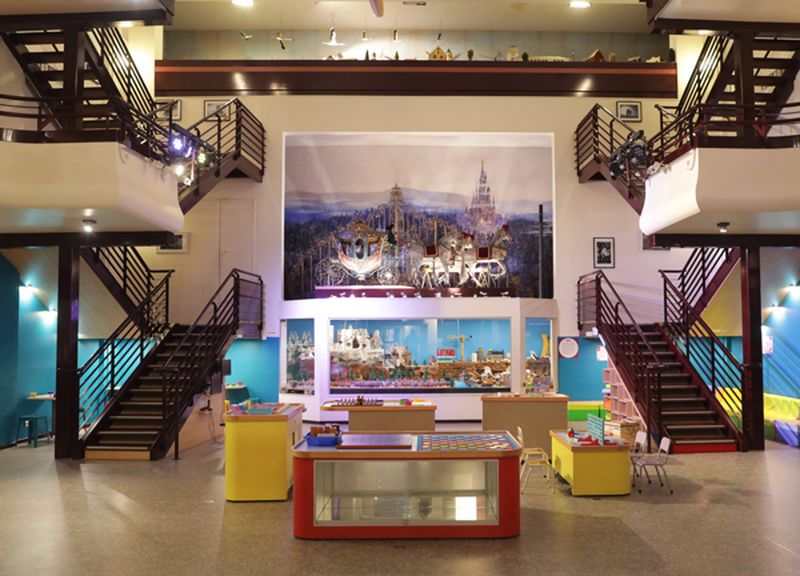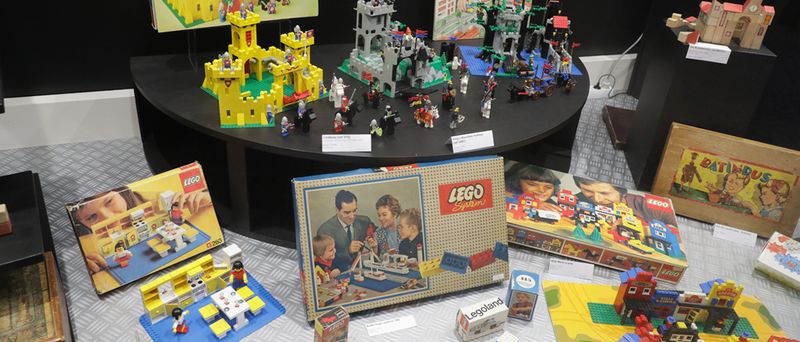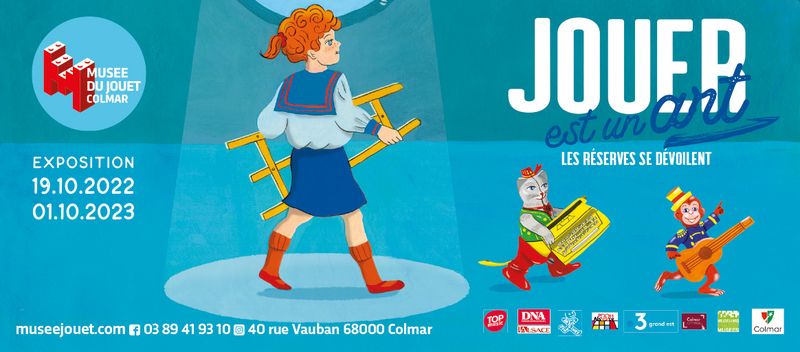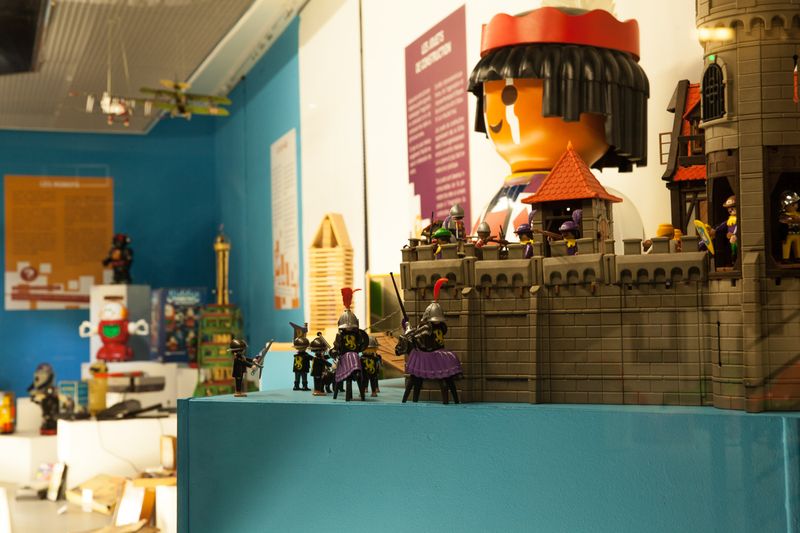 The museum today focuses on the history of toys, which bear witness to the lives of past and current generations. The museum presents a collection of toys from the 19th century to today.
Museums
The Toy Museum welcomes young and old in the heart of Colmar's city­centre. The museum presents a collection of toys from the 19th century to today. Throughout a theme­oriented visit, you' ll discover all these toys which marked your childhood. Old teddy­bears to the first Barbie dolls to video games, Playmobil, miniatures, robots or little trains.The major museum attraction is a train network which runs over the entire second floor! Large­size board games, puppet shows, automatons and video game consoles, you'll enjoy this lively and fun museum visit! Toys are enthralling and instructive research objects. This museum lures you into the extensive history of toys and games!
Horaires d'ouverture
Janvier à Novembre : 10h-17h sauf les mardis (fermeture)
Juillet-Août et Décembre : tous les jours 10h-18h
Pendant les petites vacances scolaires des trois zones françaises
tous les jours 10h-18h.
Ouvert les mardis des marchés de Noël.
Fermeture : 1er janvier, 1er mai, 1er novembre, 18 novembre, 25 décembre
Clôture de la caisse 30 minutes avant la fermeture.
Public price
Adult : €6.10
Kid : €4.70

Price with the pass
Adult : Free
Kid : Free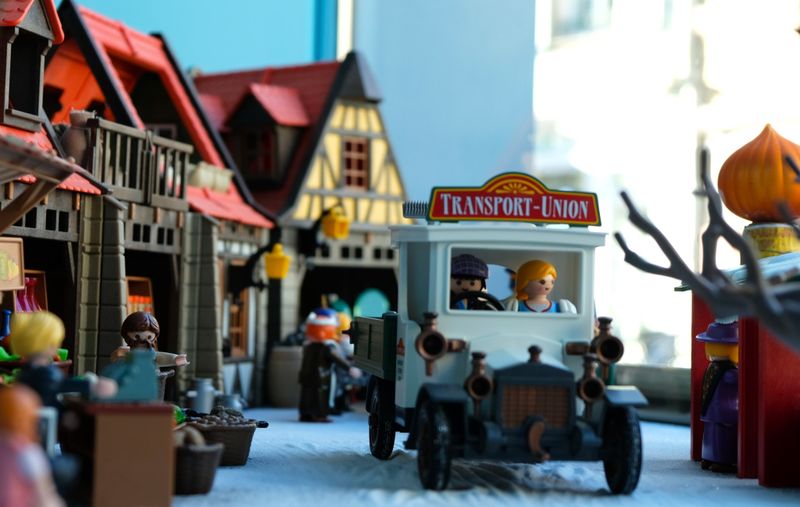 Christmas Fanzine Workshop
13 December 2023 14:30
Festivités de Noël
Free
In the run-up to the festive season, come and imagine your own tale and draw your ideal toy as you create your own fanzine, choosing from a range of different media. Everyone will be able to imagine their own list and create their own story using images taken from toy catalogues and old advertisements. For ages 8 and up!
Colmar
40 rue Vauban
68000 Colmar
France
+33 3 89 41 93 10
info@museejouet.com
Accessibility
Mental disability

Physical disability

Accepted animals


Guide dogs are allowed.
Access conditions



Bus - arrêt Vauban : ligne 1 et 2


Paid parking near St Eloi (just behind the Toy Museum)
You can find parking spaces reserved for disabled people near the Toy Museum: Place Jeanne d'Arc, St Eloi car park (next to the Ibis Hotel) and Rue de l'Ange.