Located at an altitude of 620 metres, on the mountainous border between Alsace and Lorraine, the natural belvedere where the Hohlandsbourg castle stands is a strategic site that has been occupied since the Bronze Age (around 1300 to 750 BC) and has been coveted since time immemorial. It offers a unique 360° view over the Alsace Plain and the Black Forest.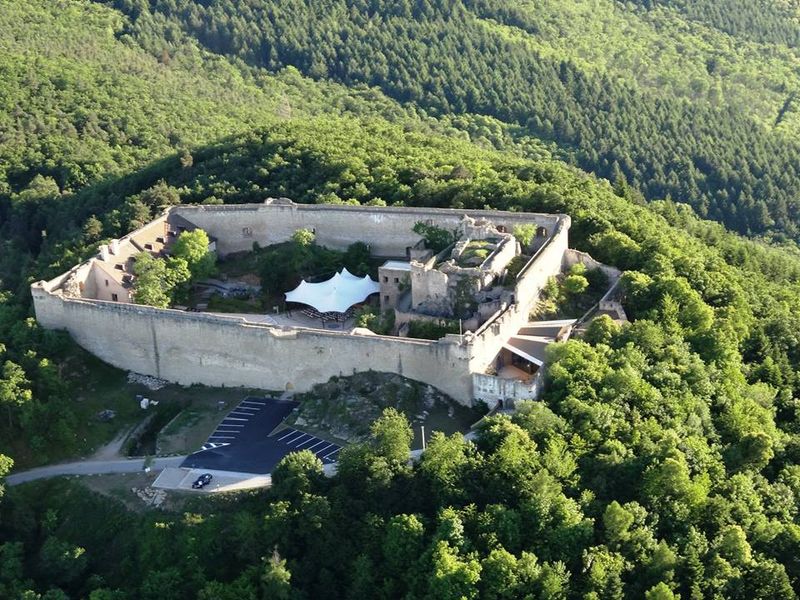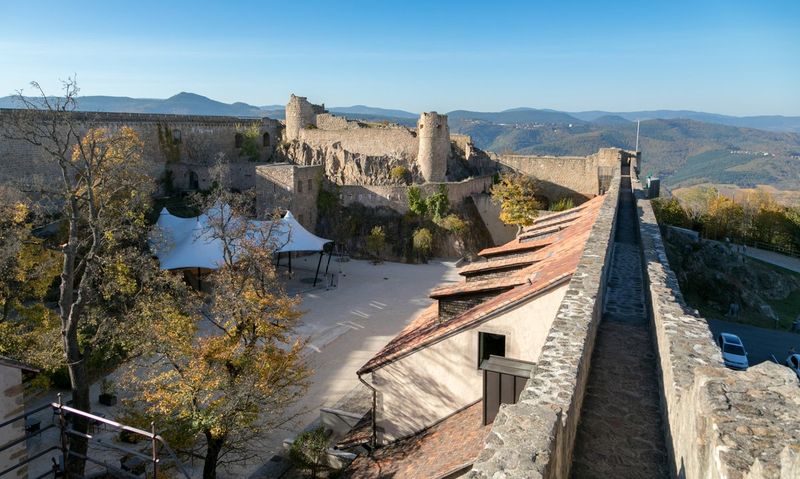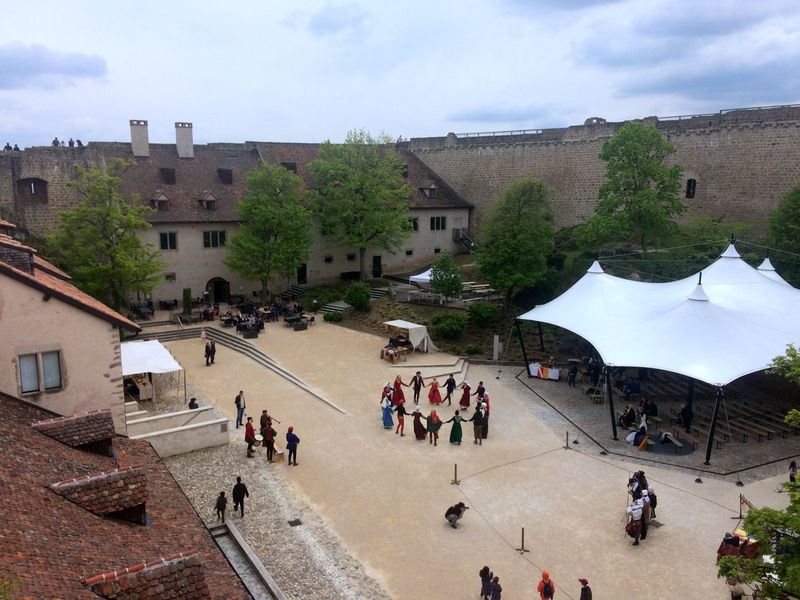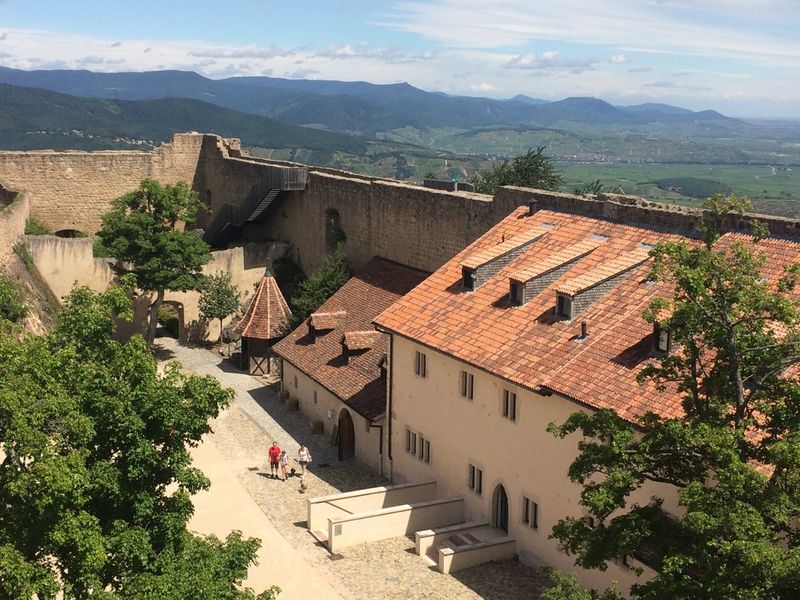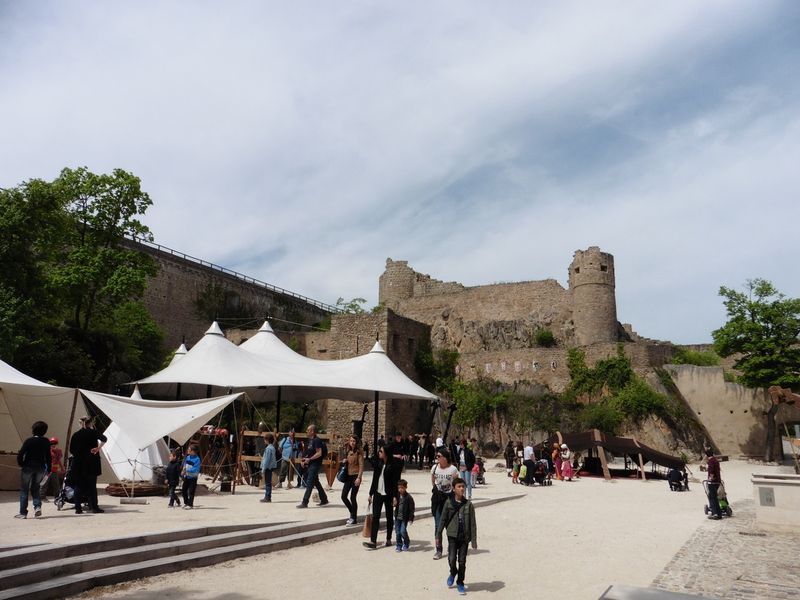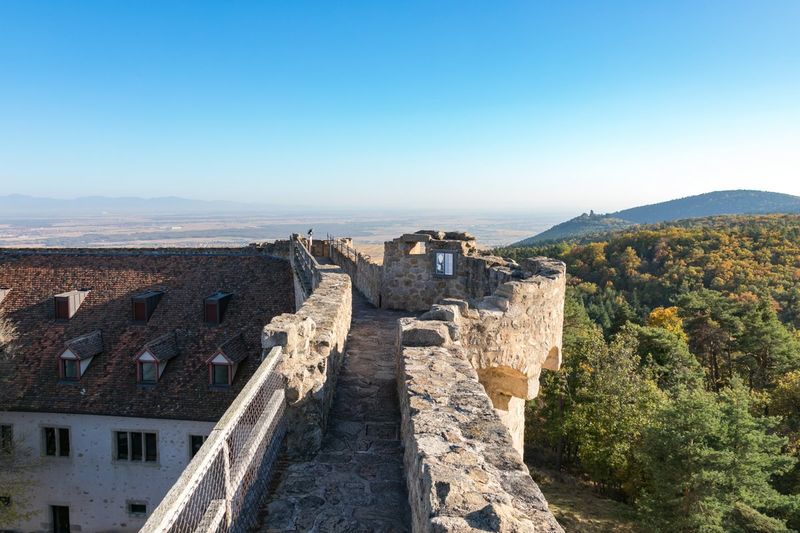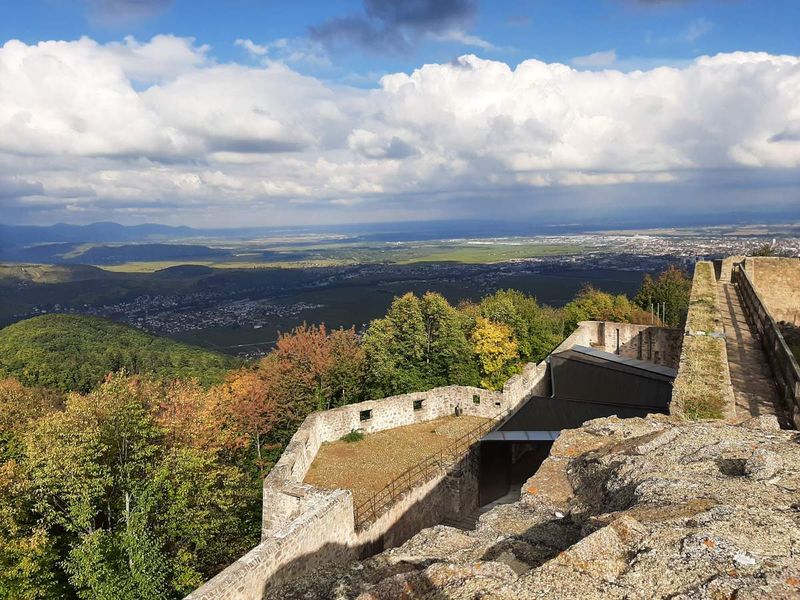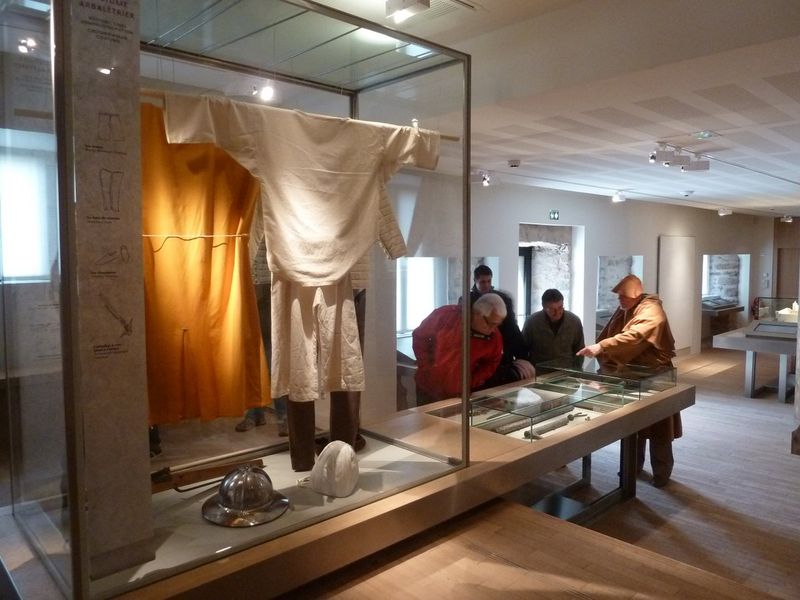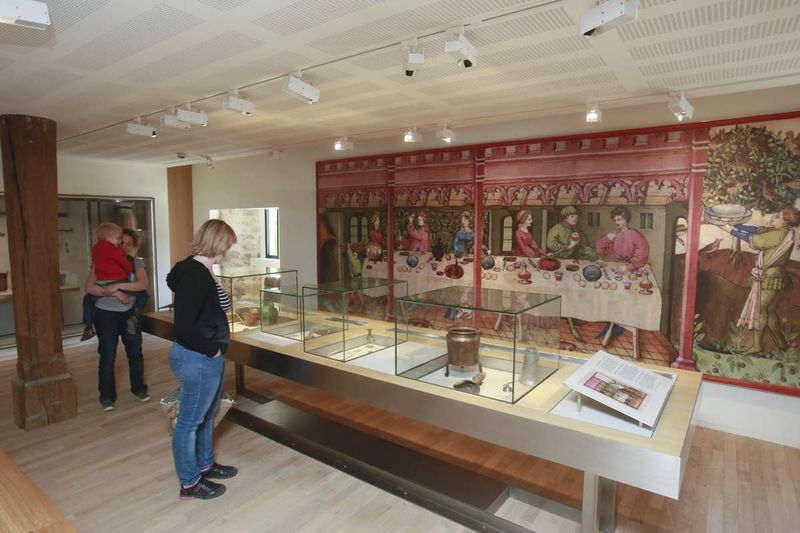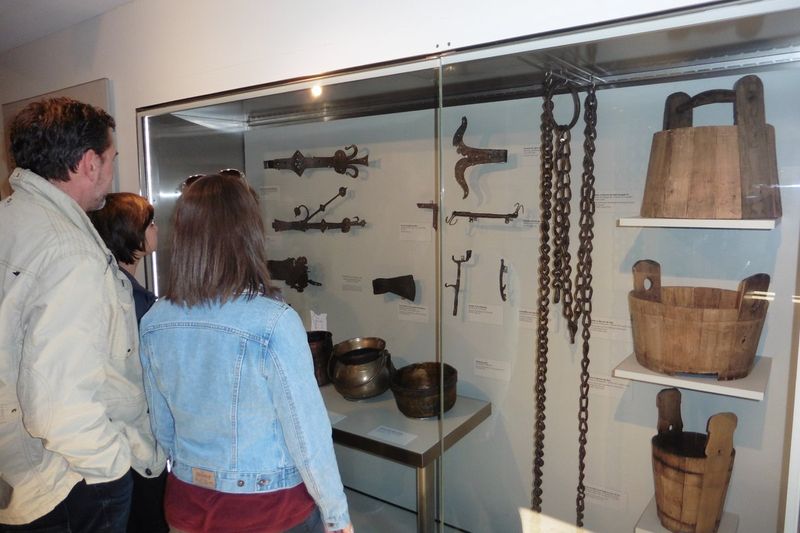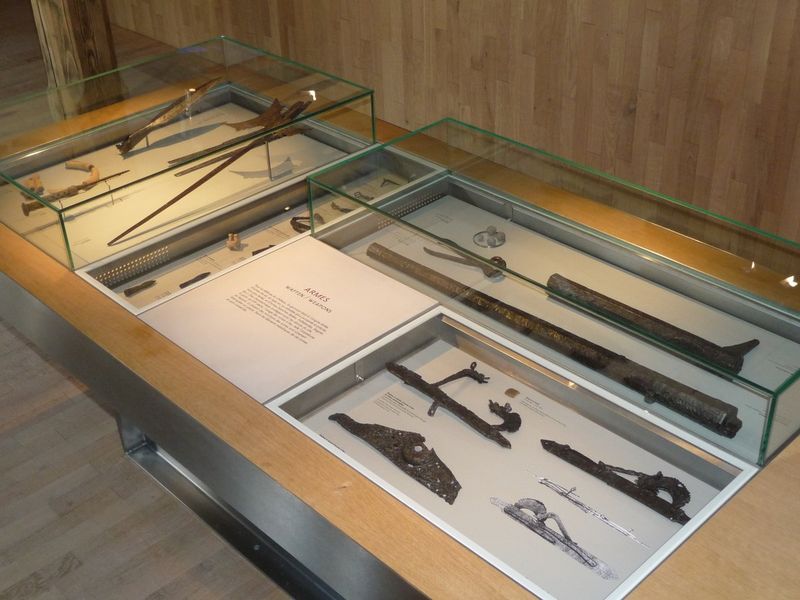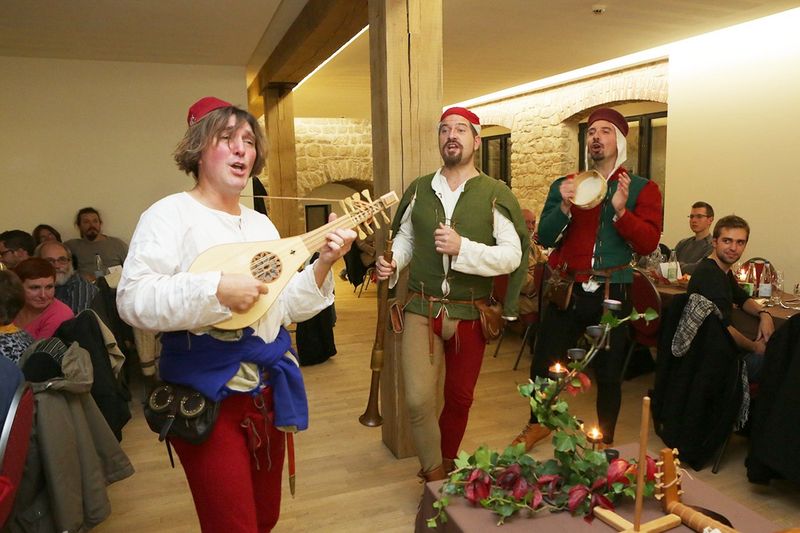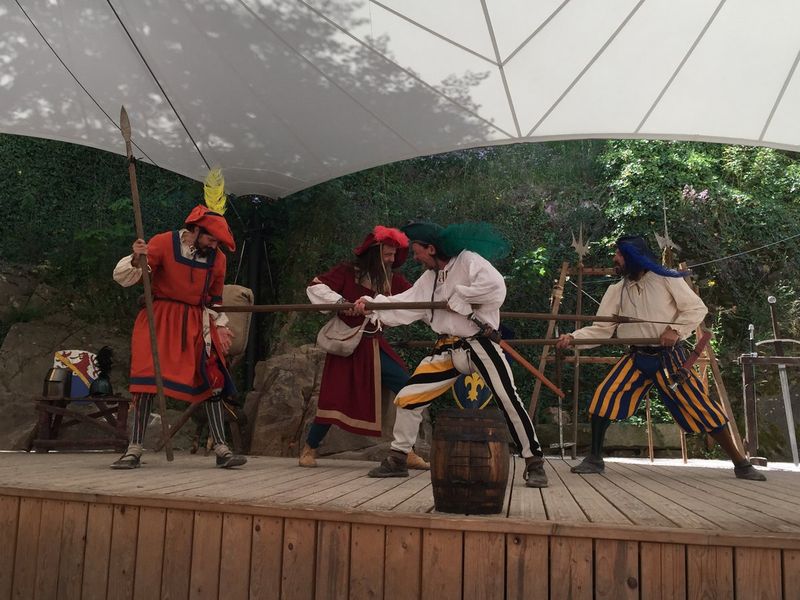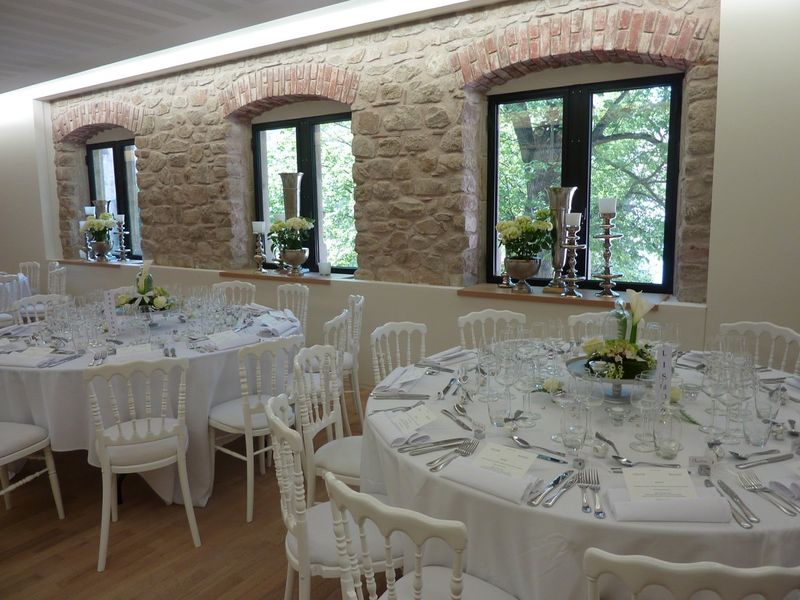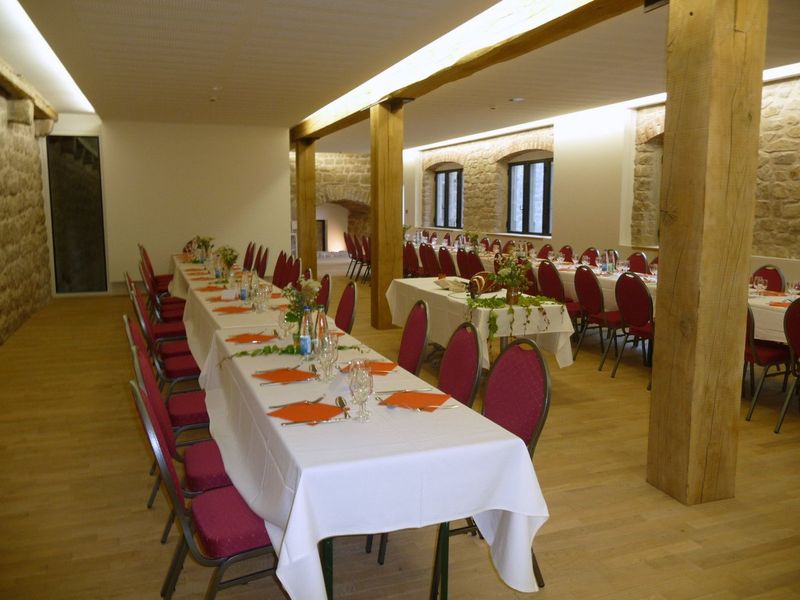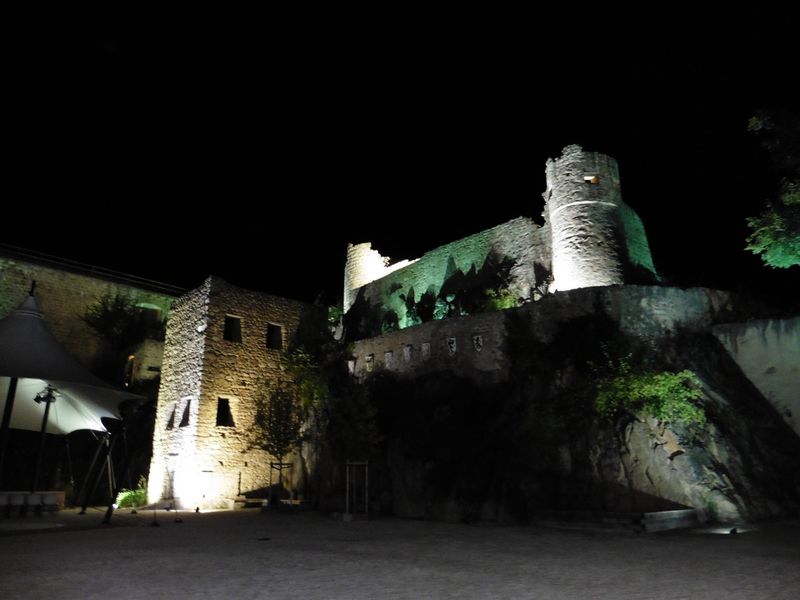 It was built in 1279 by the architect Siegfrid of Gundolsheim, then provost of Colmar, under the orders of Rudolf of Habsburg, to guard the western borders of Austria and the imperial town of Colmar. The Obserchloss, the main defensive element and upper castle, was also built at this time. Two years after its construction, it was burnt down during a revolt by the citizens of Colmar.
It was gradually modernised in the 14th and 15th centuries by the Counts of Lupfen, who owned the feud from 1410 onwards. In the 16th century, Lazarus of Schwendi, a general and adviser to Emperor Maximilian II of Habsburg, bought it in 1563 and modernised it. He adapted the artillery defence and added a northern bastion.
During the Thirty Years' War, the castle was dismantled. First the Swedes took it in 1633, then French troops dismantled it on the orders of Richelieu in 1637.
The Hohlandsbourg castle has been classified as a Historic Monument since 1840 and has undergone numerous restoration works in order to make it possible for the public to visit. It is now the largest heritage monument of the Habsburg family in Upper Alsace.
Castles
In 2023, the Hohlandsbourg Castle will offer you an entertainment programme entitled "Splendour and Magnificence of the Middle Ages", which, far from clichés, will show how and in what areas medieval civilisation excelled.
Entertainment, education, construction, creation, etc., are all themes that will be addressed throughout the season through shows and workshops.
The exhibition "Par'Chemins et & Châteaux" will trace the medieval and cross-border "golden age", which represented a tremendous economic, spiritual and artistic boom for the region. It is based on a selection of charters and 1/350 scale models of emblematic castles in Alsace.
Complément
Attention, les animations Halloween nécessitent une réservation en avance y compris pour les porteurs du Pass'Alsace. Il suffit de sélectionner la gratuité (et présenter le Pass pour le justificatif). Réservation ici.
Fermeture temporaire
Horaires d'ouverture
http://chateau-hohlandsbourg.com/horaires
Ouverture du 1er avril au 12 novembre 2023
Mai - Juin : du mardi au dimanche, jours fériés, de 10h à 18h.
Juillet - Août : tous les jours, de 10h à 19h.
Septembre : du mardi au samedi, de 13h à 18h, dimanche et le 16 de 10h à 18h.
Octobre : du mardi au samedi de 13h à 17h, dimanche et les 28 + 31, de 10h à 17h.
Novembre : du mercredi 2 au samedi 4, de 13h à 17h, dimanche et jours fériés de 10h à 17h. Fermé du 6 au 10 novembre inclus. Derniers jours d'ouverture les 11, 12 novembre de 10h à 17h.
Réouverture le 6 avril 2024 !
Public price
Adult : €10.00
Kid : €8.00

Price with the pass
Adult : Free
Kid : Free

Access conditions

GPS : 48°03'36.0"N 7°16'09.0"E
48.060000, 7.269167