Historical Museum Haguenau
A neo-Renaissance building for collections dating back to prehistory. The first collections were assembled by the City of Haguenau in the mid-19th century. These were numismatic, archaeological, decorative arts and popular arts and traditions collections. Around 1900, Xavier Nessel, mayor of Haguenau since 1871, collector of antiquities and archaeologist, proposed to give all his collections to the town, on condition that the town council would build a museum that would also house the archives and the municipal library. The neo-Renaissance building was built between 1900 and 1905.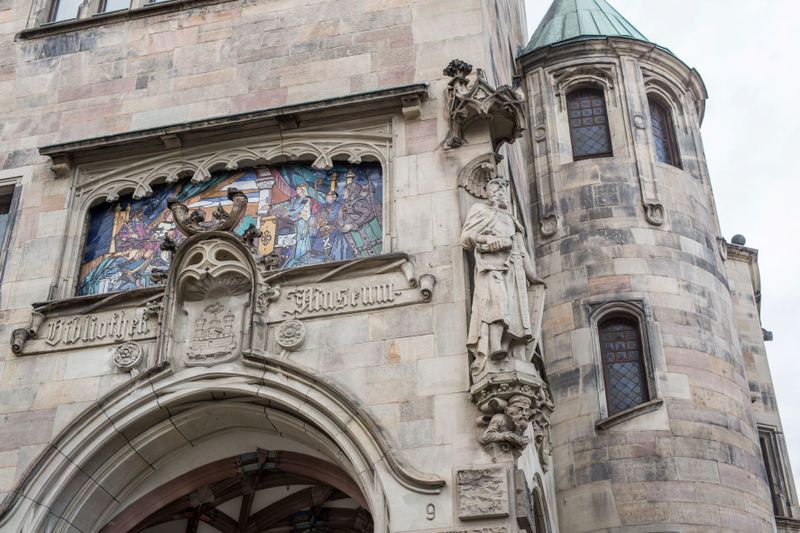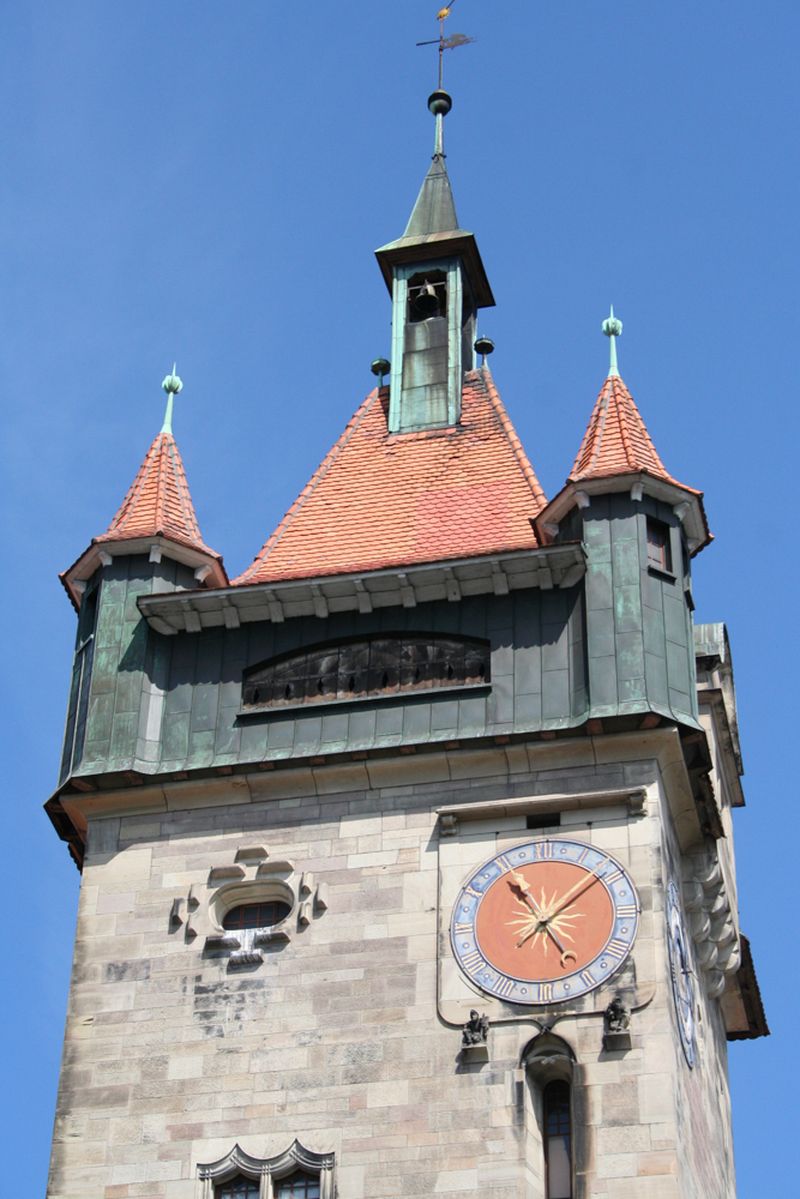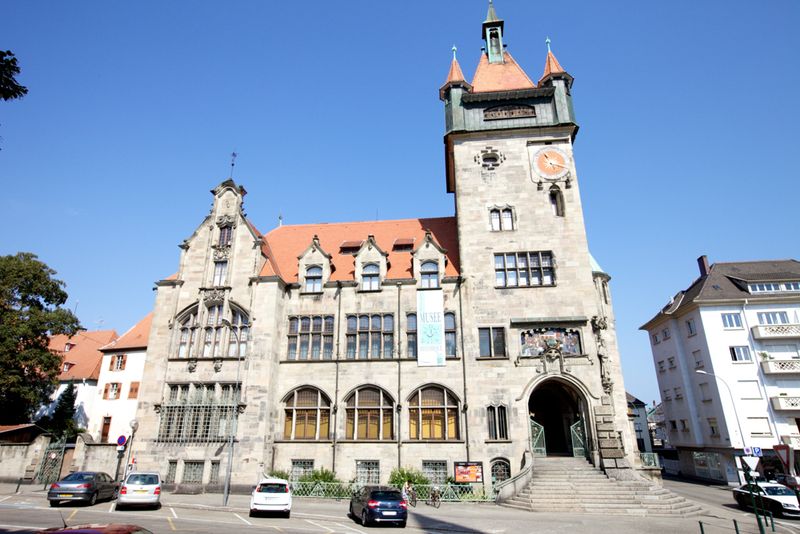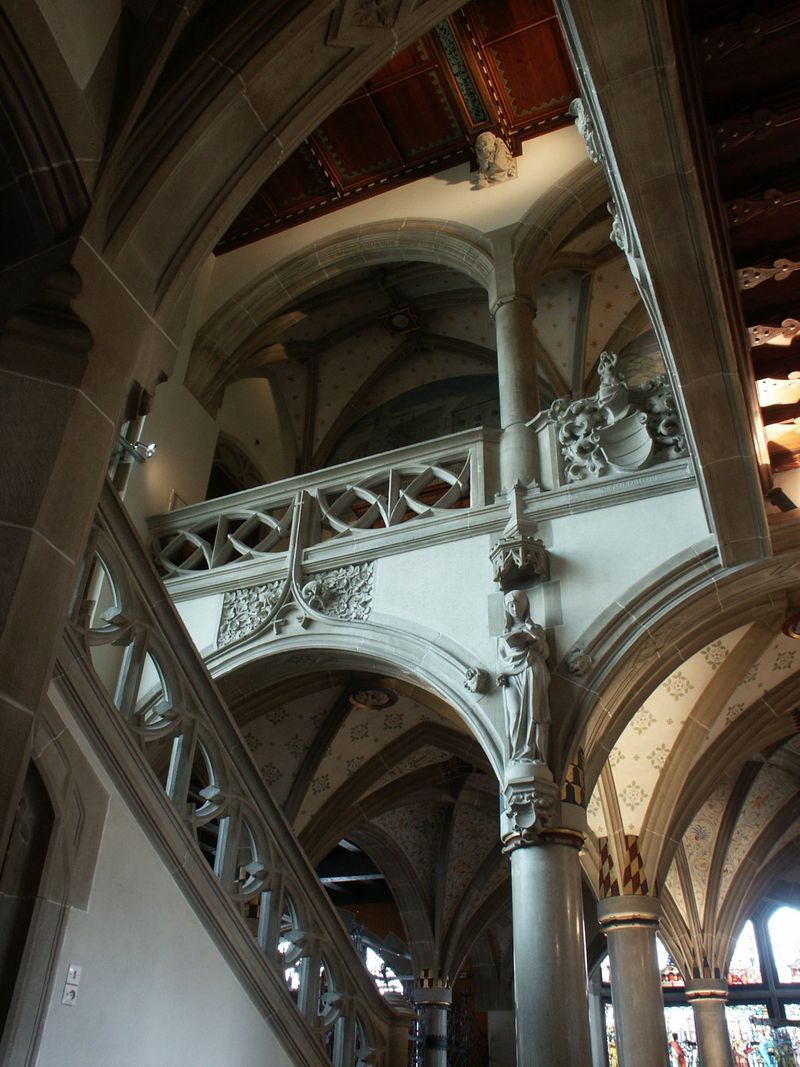 The entrance hall features a stained glass window designed by the Alsatian artist Léo Schnug depicting the appearance of Richard the Lionheart before Emperor Henry VI, a historic event that took place in Haguenau in 1193.
Museums
The museum is reminiscent of the architecture of a 16th century Rhenish town hall. In the basement, important archaeological collections are presented, among which the furniture of more than 750 Bronze and Iron Age burials from the Haguenau forest should be noted.
The Roman period is also well represented by beautiful bronze objects: legionnaire's helmet, leggings from a ceremonial armour, Gallo-Roman divinities, sandstone sculptures and numerous objects for domestic use.
The ground floor is devoted to the history of the town through charters, seals, coins, aldermen's cups, etc., from the 12th to the 16th century.
A collection of more than 80 glasses: vases, lamps and bowls, in the Art Nouveau and Art Deco styles, assembled by the collector David Henninger, bears witness to the important glass production of Eastern France.
Regional artistic production is also represented through the sculptures and ceramics of Alsatian artists such as Léon Elchinger.
Horaires d'ouverture
Du 16 septembre au 30 juin, le musée est ouvert du mercredi au dimanche de 14h à 17h30
Du 1er juillet au 15 septembre, le musée est ouvert du mercredi au dimanche de 10h à 12h30 et de 13h30 à 18h
Public price
Adult : €4.00
Kid : Free

Price with the pass
Adult : Free
Kid : Free

Access conditions



line 1 stop Marché aux Grains

Pedestrian access


10 minutes from the station