The Hartmannswillerkopf Franco-German Historial of World War 1
The National Monument "Hartmannswillerkopf 14-18" is one of the four national monuments of the Great War, together with Douaumont in the Meuse, Dormans in the Marne and Notre Dame de Lorette in Artois. This national monument was erected in memory of the fighting that took place there during the First World War. The work of the architect Robert Danis and the sculptor Antoine Bourdelle, this resolutely original monument was inaugurated in 1932 by the President of the Republic, Albert Lebrun. The monument is composed of two entities: an altar of the fatherland dominating the necropolis and the crypt which can be reached by an 80-metre long path evoking a trench.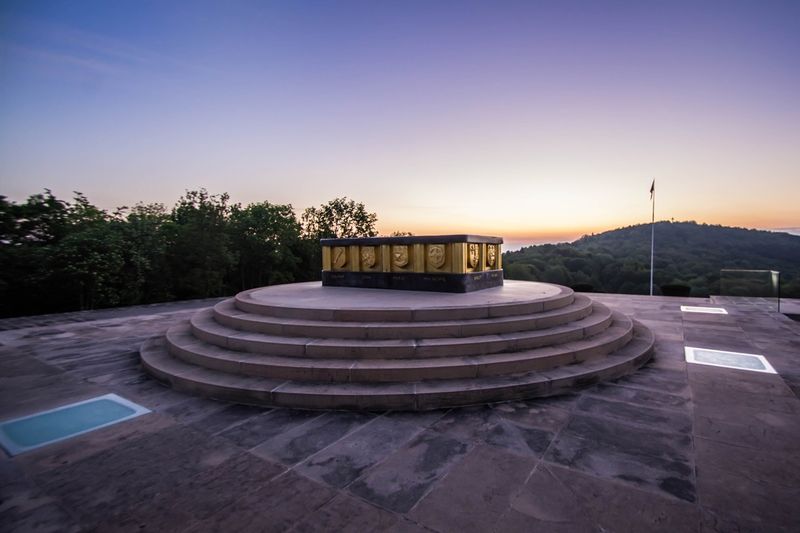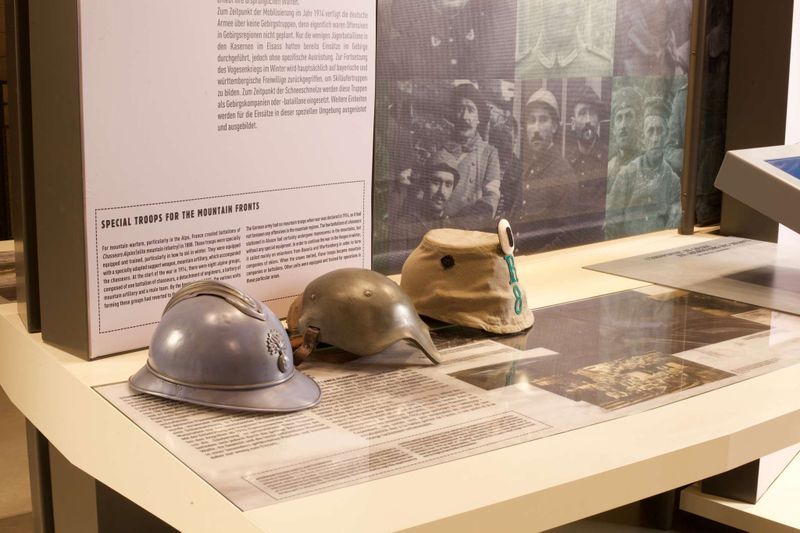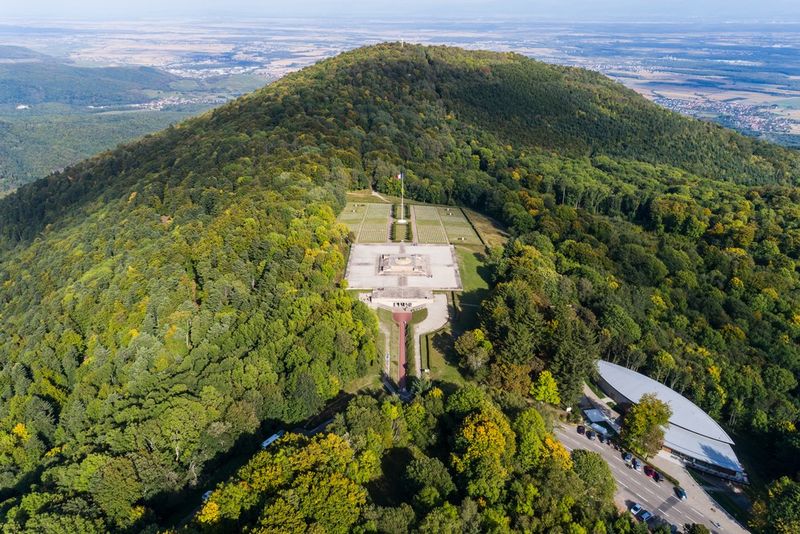 The HWK National Monument underwent a comprehensive rehabilitation programme conducted by the CMNHWK between 2008 and 2013.
Heritage tourism
Beyond the local vision, the Historial questions the evolution of Franco-German relations and the long construction of a relationship of friendship, from the individual level, beginning after the war when combatants from both sides met on the battlefields, to the international ceremonies, notably those of 3 August 2014 and 10 November 2017. The Historial and the entire site are closed from 13 November to 1 April.
Horaires d'ouverture
Historial : du mardi au samedi: 10h00 - 17h00
Dimanches et jours fériés : 10h00 - 18h00
Lundi fermé
Le champ de bataille accessible à pied toute l'année mais déconseillé en hiver. Accès libre. Parcours pédagogique et scénographié permettant la visite en autonomie.
Public price
Adult : €6.00
Kid : Free

Price with the pass
Adult : Free
Kid : Free

Accessibility
Mental disability

Physical disability

Hearing impairment
French / German / English subtitles for all sound elements
Reception area equipped with a magnetic loop
Visual disability


All texts in large print

Zoomable texts on all interactive devices

Tactile models and uniforms in the exhibition. Note in particular the presence of a relief map with Braille captions
Access conditions