The Electropolis Museum is first and foremost the story of a century-old machine. The story of a monster of cast iron, steel and copper which supplied electricity to a Mulhouse filtering plant until the middle of the 20th century. A true witness to the industrial heritage of Mulhouse, the Sulzer-BBC machine built in 1901 was saved from destruction in the 1980s by a group of enthusiasts who joined forces to create the Electropolis Museum. The adventure of electricity - Experience the extraordinary human, technical and industrial adventure of electricity in a trendy museum accessible to all.
Museums
The museum tells the story of a fascinating adventure, that of electricity. It began in Antiquity, and has continued through the centuries with numerous experiments, discoveries, theories and inventions... until today when everything is electric! Take part in experiments as they were practised in the 18th century and observe strange phenomena that will make your hair stand on end! Let yourself be seduced by the new multimedia show of "the great machine", a jewel of Mulhouse's industrial history. In the new space "An electric future", enter a new era to discover the links between electricity, climate and the new lifestyles of the 21st century. Especially for children: games, experiments, videos to understand how a battery, a light bulb or a motor works, to find out what happens when the current flows...
Horaires d'ouverture
ouvert du mardi au dimanche, de 10h à 18h.
fermé du 1er au 31 janvier, les lundis, vendredi saint, 1er mai, 1er, 10 et 11 novembre, 25 et 26 décembre.
fermeture à 16h les 24 et 31 décembre.
Public price
Adult : €10.00
Kid : €5.00

Price with the pass
Adult : Free
Kid : Free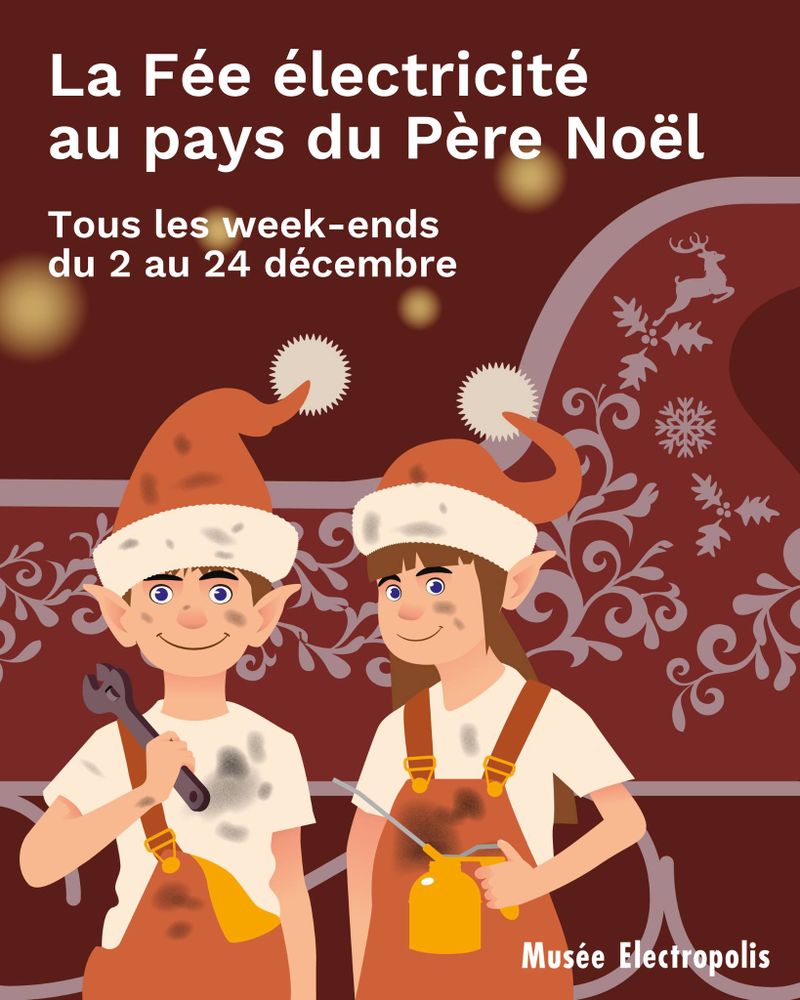 The Electricity Fairy in Santa's Land
From 2 to 24 December 2023
En famille
Festivités de Noël
Free
Santa's sleigh no longer flies. The problem seems to lie with the "Noëlometer", an essential part of the sleigh's operation. To fix it, the fairy recruits assistants to travel through time and collect all the objects needed to repair it. This is a two-part event, with a search for objects and the making of the Noëlomètre.
Mulhouse
55, rue du Pâturage
68200 Mulhouse
France
0389324850
reservations@electropolis.tm.fr
Accessibility
Hearing impairment

Mental disability

Physical disability
Access conditions



On the A36, take exit n°17 Mulhouse-Dornach and follow the signs for Musée Electropolis or Cité du Train.




TGV or TER, stop at Gare Centrale [Mulhouse], then take the tram in front of the station




tram 3 (direction Lutterbach) or tram-train (direction Thann St-Jacques), get off at the "Museums" station