Alsatian Museum in Haguenau
The building, which was partially remodelled in the 19th century, was built around 1486 and served as the chancellery of the former Free City of Haguenau until 1790. The building was originally built with gables. The six medieval brackets on the balcony come from the 14th century town hall (destroyed in 1784). The paintings on the façade date from the beginning of the century and represent the arms and seal of Haguenau, the coat of arms of the Empire and the coats of arms of patricians and notables of the Free City.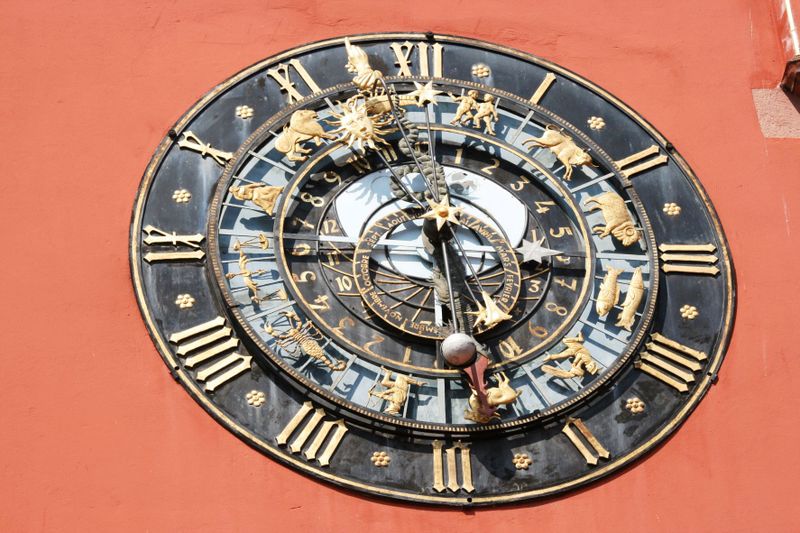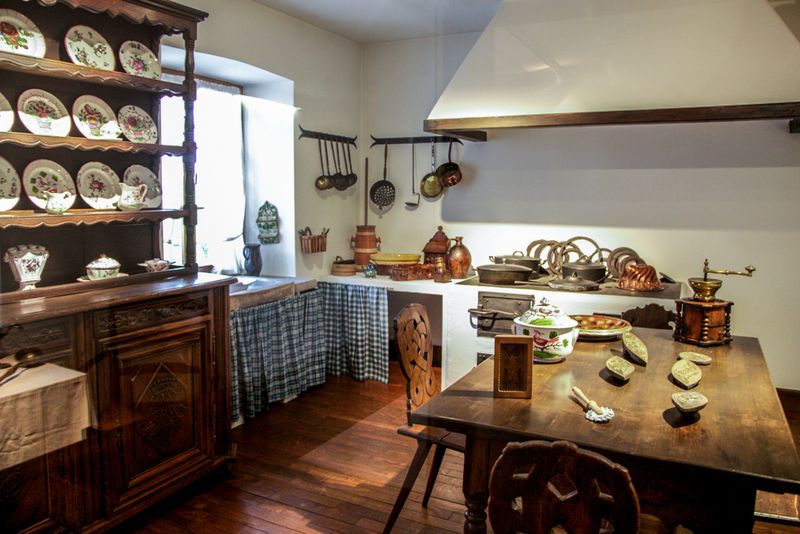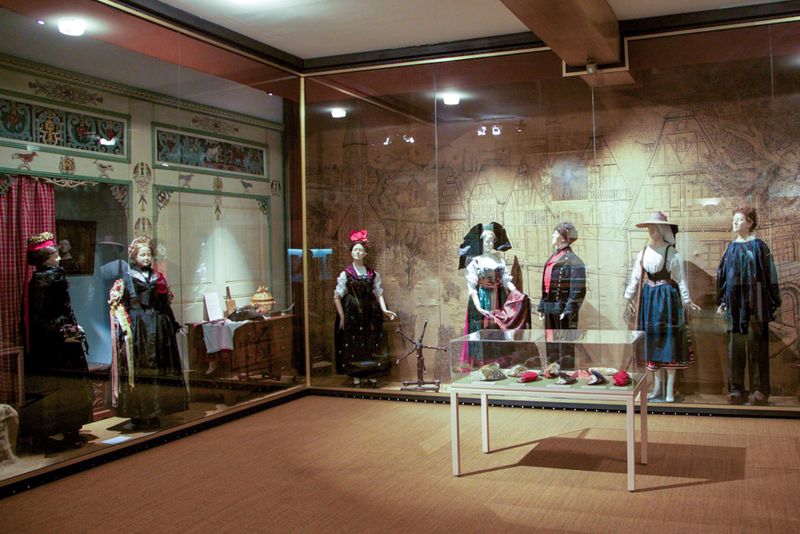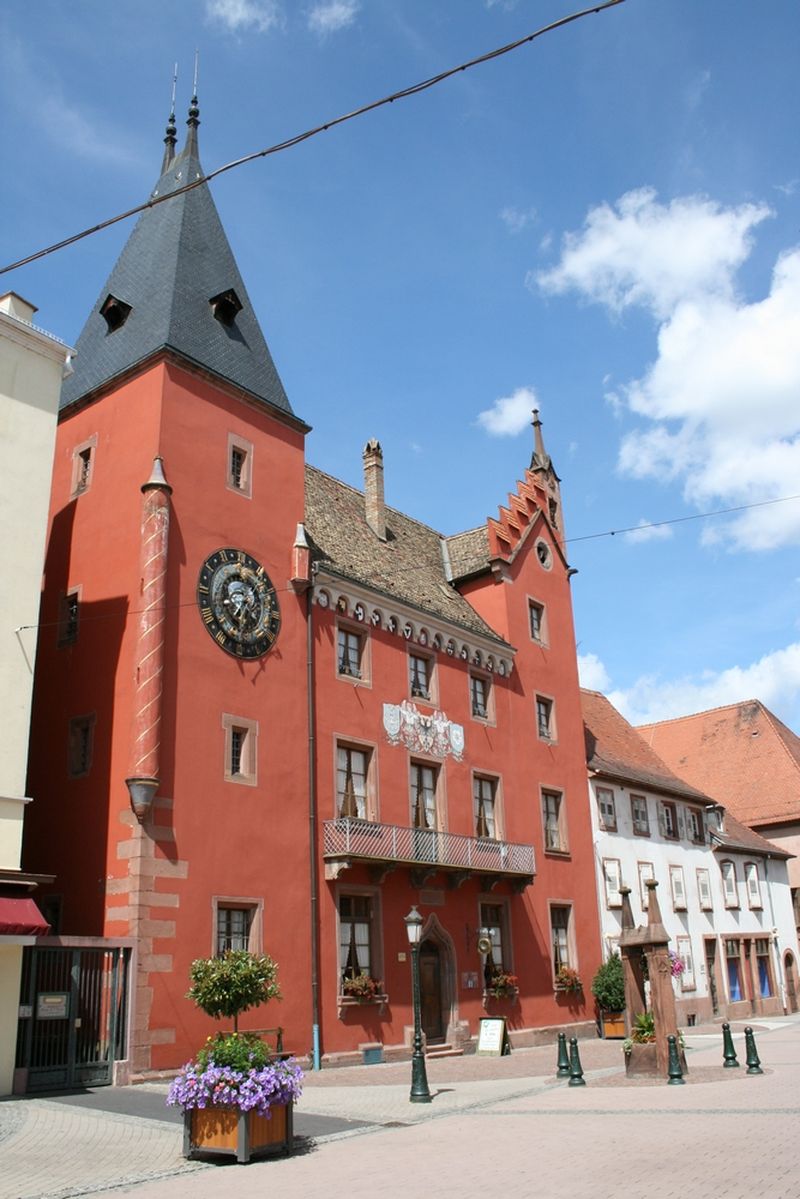 The astronomical clock, with astrolabe dial, comes from the Historical Museum for which it was made in 1904 by the firm Hörz in Ulm, Germany. It is a copy of the clock built for the Ulm Town Hall in 1581 by the Swiss Isaac Habrecht.
The square tower, built to house the city archives, was also occupied by the treasury, the office and the chancellor's secretary's quarters. The municipal archives were kept here until they were transferred to the Historical Museum building at the beginning of the 20th century.
The Alsatian Museum was set up in this building in 1972 to present the collections of folk arts and traditions previously kept in the Historical Museum.
Museums
One room is reserved for different regional costumes. There is also a reconstruction of a potter's workshop, alongside a traditional interior with a kitchen and a "Stub" (chamber) equipped with an alcove. The astronomical clock is a copy of one built for Ulm (Germany) in 1581 by Isaac Habrecht of Switzerland.
Horaires d'ouverture
Du 16 septembre au 30 juin : du mercredi au dimanche de 14h à 17h30
Du 1er juillet au 15 septembre : du mercredi au dimanche de 10h à 12h et de 13h30 à 17h30
Fermeture exceptionnelle le 1er janvier, le dimanche de Pâques, le 1er mai, le 1er novembre et le 25 décembre
Public price
Adult : €3.00
Kid : Free

Price with the pass
Adult : Free
Kid : Free

Access conditions



By bus: line 1 and 2 stop Ancienne Douane




Vieille Ile and Halle aux Houblons car parks

Pedestrian access


10 minutes from the station