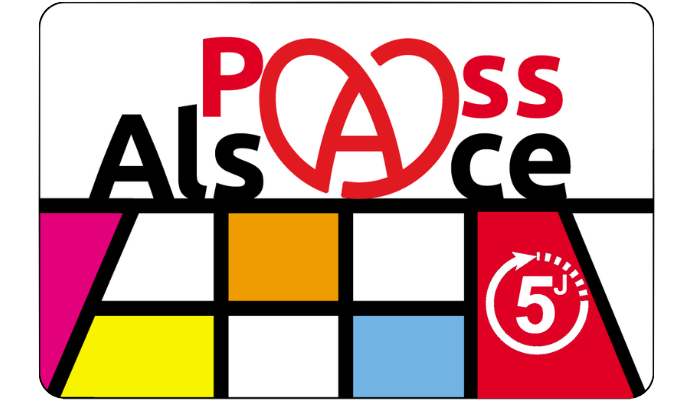 Product description
More info : Pass'Alsace 5 Days - Pass'Alsace (pass-alsace.com)
With the 5 days Pass'Alsace, you have 14 days from the first use of the Pass to use your 5* days visit. The 5 days are not necessarily consecutive. You can organize yourself any way you want. The 5 days can be used over a period of 14 days, i.e. you can take breaks between visiting days depending on your desires or the weather.
Each 5 days Pass'Alsace provides free access to over 60 Alsatian tourist sites**. Are you visiting Strasbourg during your holiday in Alsace ? So don't forget to select the Batorama option*** for an extra 5€.
* 5 calendar days
** limited to 3 free tickets to the museums of Strasbourg.
*** Be careful to choose your visit time slot to optimise your visit day: Batorama is a visit that requires validation, so one day will be deducted! It is necessary to go to the shop in the centre of Strasbourg, opposite the Cathedral, during the validity of the Pass'Alsace, to validate your slot. You can also book your slot by telephone on 03 69 74 44 04.